Polycarbonate Mirror Plastic Sheeting
Our polycarbonate mirror sheeting is an ideal choice if you need a mirrored surface with high heat resistance, impact strength, and dimensional & UV stability. Polycarbonate mirror sheeting easily outclasses glass for environments requiring high impact materials while maintaining a high level of crystal clarity. We have multiple sizes and thicknesses of polycarbonate mirror sheeting available for order. For help, questions, or wholesale pricing information, please contact us and we will be happy to help you. 
Common Applications Include:
Security & Safety - Inspection mirrors, facial shields, correctional facilities
Commercial Building Construction - Fitness center mirrors, observation mirrors, and bathroom mirrors
Point of Purchase Displays & Signage - Endcap displays, cosmetic displays, jewelry enclosures, sunglass racks, and retail signage 
Cosmetics & Dentistry - Magnifying mirrors and compact mirrors
Automotive Industry - Interior trim, mirrors, and accessories
Need wholesale pricing information on our polycarbonate sheeting? Request a quote now or give us a call today at (888) 702-6028.



---
Qualities of Mirrored Polycarbonate Sheet
Traditionally used in place of mirrored acrylic sheeting or glass, mirrored polycarbonate offers the impact resistance and strength other materials can't offer. This includes indoor and outdoor applications for surveillance, cosmetics, automobiles, and more. Polycarbonate mirror is commonly referred to as an unbreakable mirror as it is 250 times stronger than traditional glass with a much higher impact resistance. 
Mirrored plastic allows a certain amount of light to pass through while reflecting the remainder so when one side is lit, the light source will be reflected and the dark side will be transparent, giving it the common name of two-way mirror. Mirrored polycarbonate sheet is also FAA compliant for flame resistance and FDA compliant for processability. 
There are many uses for Polycarbonate Mirrors Including
Fitness Center Mirrors
Inspection Mirrors
Endcap Display
Bathroom Mirrors
Cosmetic Displays
Facial Shields
Interior Trim
Correctional Facilities
Magnifying Mirrors
---
Learn More About Polycarbonate Mirror Plastic Sheeting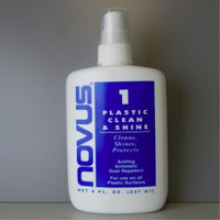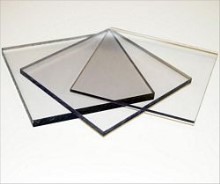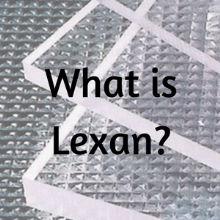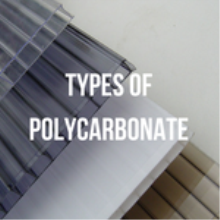 A&C Plastics, Inc
is rated
4.9
/5 based on
29
reviews.