A&C Plastics is dedicated to helping you with your plastic needs from the selection process to purchasing and even providing advice when you need it. With the sheer number of available plastic solutions for every application, it's often difficult to decide which acrylic, polycarbonate or specialty plastic sheet is right for your project. Plastics are widely used to replace glass in all industries from food service to retailers, banks to personal use, because of the versatility, durability and reliability these materials feature.
It's easy to become overwhelmed when shopping for the right plexiglass or polycarbonate sheet due to the number of comparable products available on the market today. A&C Plastics, your partner in plastics, wants to help you find what you need faster. Our industry solutions will help you identify products commonly used in the application and industry you are in, streamlining the process from idea to fruition.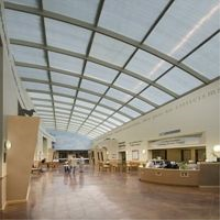 Commercial Glazing
Acrylic sheet, polycarbonate and bullet-resistant polycarbonate are stronger and lighter alternatives to using traditional glass for commercial glazing. There are a wide array of specialty grade plastics for everything from drive-thru windows to atriums.
View Information Articles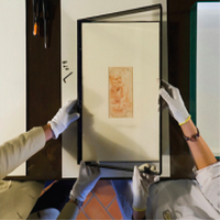 Picture Framing
Although glass is widely used for small glazing applications, acrylic sheeting is lighter, more impact resistant, and has a higher light transmission. Learn how plexiglass sheet can transform the way you do picture framing.
View Information Articles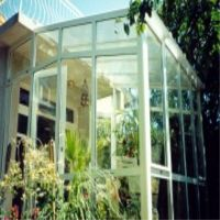 Greenhouses
For a lightweight, easy to install materials for greenhouse applications, multiwall polycarbonate and corrugated polycarbonate sheeting are the way to go. Polycarbonate sheets feature high light-transmission, condensation control and chemical stability for greenhouses.
View Information Articles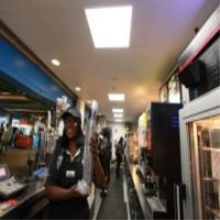 Lighting
Although acrylic and polycarbonate sheeting are the two most popular plastics for lighting applications, there are a variety of specialty plastics used for lighting including light guide panels and prismatic light diffusing panels.
View Information Articles