Tru Vue Optium Museum Acrylic Plexiglass
Optium Museum Acrylic is an excellent alternative to conventional glazing materials used for protecting and displaying artwork. Durable and strong, this acrylic sheeting is produced using patented Tru Vue technology to ensure long-lasting protection against oxidization and degradation over time. Optium Museum Acrylic delivers conservation-grade UV protection that is anti-reflective and blocks 99% of UV light.
Other benefits and features of Tru Vue acrylic include:
Abrasion resistance
Anti-static
Shatter Resistance & Safety
Cleans like glass
Highlight transmission
To learn more about Tru Vue acrylic click HERE. For plexiglass wholesale pricing or more information about Tru Vue acrylic sheeting, call us at (888) 702-6028 or fill out quote request form.
---
Tru Vue Acrylic and other Specialty Sheets
If you look through our selection of specialty sheets, you will notice that they are top of the line. From UV protection to anti-static capabilities, our tru vue acrylics are designed to be durable at an affordable price. Not only do we offer quality tru vue acrylics but have a full selection of quality specialty polycarbonate sheeting. A&C Plastics offers bullet resistant polycarbonate; abrasion resistant acrylic, FDA approved polycarbonate sheets as well as countless of other quality sheets. Just like our tru vue acrylic, all our sheets are designed with quality and price in mind. Shop our specialty sheets today. If you have any questions, don't hesitate to contact us.
---
Learn More About Tru Vue Optium Museum Acrylic Plexiglass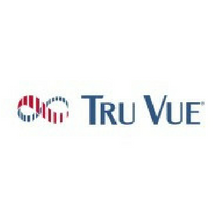 Tru Vue Acrylic
Tru Vue Acrylic Sheeting was made for the use of framing and protection in museums and art galleries. Specialized characteristics protects important documents and pieces from being damaged.
View Information Resources