Meet A&C Plastics Team
Katie
Clapp
President
"I've been in the plastic industry for many years and I love to see us provide solutions to our customers over and over again. We have the BEST team and I know we can get you what you need, on time and on budget."

Hobbies & Interests
Spending time with my husband and 4 kids
Traveling
Scrapbooking
Attending Aggie Football Games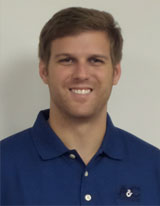 If you need plastic, (or someone to bait your hook) Marshall is just one call away
Marshall
McQuien
Director of Business Development
IAPD Level I Certified
"I strive to offer the best business solutions to all of your plastic endeavors. Quality products and service are only a phone call away."

Hobbies & Interests
Spending time with family
Football
Golf
Hunting
Fishing
Water Skiing
Going to Church
Jose
Calderon
Warehouse Manager
"We have the quickest lead times in the market. My team works hard to cut, package, and ship your material same day. Getting the material to you in perfect condition is our top priority."

Hobbies & Interests
Camping
Hunting
Sports
Traveling.
Ed
Ferrara
Warehouse Manager
Hobbies & Interests
Enjoy watching sports, especially my two boys!! Volunteer coach my oldest son's basketball team.

Die Hard Oklahoma Sooners Fan!!

BBQ's, spending time with my kids, until I am no longer cool to them!!

Weekend camping when I can!
Blake
McDermott
Special Projects Manager
"My job is to ensure the customer is blown away by the service and professionalism of A&C. The customer may come to us looking for plastic, but I make sure they leave with an experience."

Hobbies & Interests
Family
Friends
Sports
Traveling
Music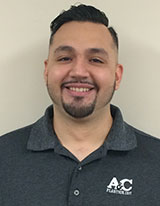 If you need plastic, (or you just want to hear "Free Bird") contact Jay.
Jay
Domingeuz
Account Manager
IAPD Level I Certified
"Plastic is a dynamic product. As technology expands, so will the role of plastic. But one thing stays consistent — our great customer service."

Hobbies & Interests
Boxing
Basketball
Football
Playing Guitar
Sean
Carroll
Account Manager
"I am constantly learning new applications for plastics. Give me a call and I will help find the right plastic for you."

Hobbies & Interests
Soccer
Cooking
Family
Friends
Aggie Football
Garret
Hohman
Sales Representative

"At A&C Plastics going the extra mile for every customers is the goal. Pair that with the largest varieties of plastics in the industry and expert product knowledge by our team ensures that all customers will be completely satisfied with their experience"

Hobbies & Interests
NFL Football/College Football
Traveling
Golfing
Gaming
Brewing Beer
Snowboarding
Fishing
Hunting
Kevin
Kramer
Sales Representative

"At A&C we provide the highest level of customer service along with the largest varieties of plastic. I personally make sure to go above and beyond for all of my customers getting you what you need when you need it while providing a great overall experience!"

Hobbies & Traveling
Sports
Movies
Music
Family and Friends
Bowling
Hiking
Kathryn
Turk
Executive Assistant / HR Assistant

"Remember that the happiest people are not those getting more, but those giving more" -- H. Jackson Brown Jr.

Hobbies & Interests
Baking
Party Planning
Real Estate Investing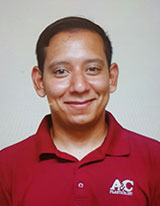 Daniel
Romero
Delivery Driver Supervisor
Hobbies & Interests
Watching soccer
Spending time with Wife and Kids
Jose
Perez
Receiving Manager & Inventory Specialist

"Over the past 15 years I have seen this company grow year over year. I am excited for what the next 15 will bring."

Hobbies & Interests
Working on my cars
Sports
Grilling
Family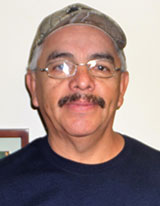 Martin
Garcia
Lead Packager
Hobbies & Interests
Staying Busy
Fixing things around the house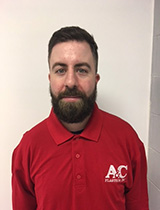 Chris
Snyder
Assistant Warehouse Manager - Illinois
Hobbies & Interests
Chicago White Sox
Basketball
Baseball
Cooking
Architecture
Reading
Fishing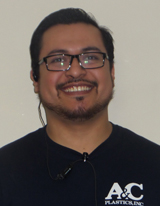 Leo
Lara
Assistant Warehouse Manager – Houston
"Quality control starts from the bottom up. Custom building our pallets and properly protecting your material helps keep your sheets on time and still looking like new. Customer satisfaction is my top priority."

Hobbies & Interests
Drums
Dance
Spending Time with Family
Cooking
Football