Meet A&C Plastics Team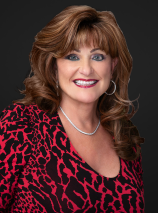 Carolyn
Faulk
CEO
Hobbies & Interests
Spending Time with Friends Family
Sleepovers With The Grandkids
Eating at Fine Restaurants
Fine Wine
Building and Developing Land for Warehouses
Horses
The Rodeo
Days at the Spa
Katie
Clapp
President
"I've been in the plastic industry for many years and I love to see us provide solutions to our customers over and over again. We have the BEST team and I know we can get you what you need, on time and on budget."

Hobbies & Interests
Spending time with my husband and 4 kids
Traveling
Scrapbooking
Attending Aggie Football Games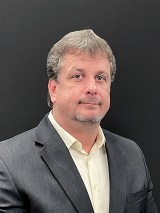 If you need plastic, ( or are considering getting a dirt bike ) you should call John.
John
D'Arcy
Vice President of Inside Sales
IAPD Level I & II Certified
Playing guitar
Motocross
Spending time with his family
Kimberly
Rich
Director of Business Operations & Human Resources
"If everyone is moving forward together, then success takes care of itself." - Henry Ford

Hobbies & Interests
Traveling
Cycling
Painting
Historical Documentaries
Sean
Carroll
Sales Manager
"I am constantly learning new applications for plastics. Give me a call and I will help find the right plastic for you."

Hobbies & Interests
Soccer
Cooking
Family
Friends
Aggie Football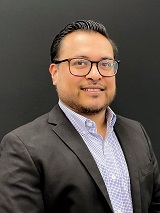 Leo
Lara
Director of Warehouse Operations
"Quality control starts from the bottom up. Custom building our pallets and properly protecting your material helps keep your sheets on time and still looking like new. Customer satisfaction is my top priority."

Hobbies & Interests
Drums
Dance
Spending Time with Family
Cooking
Football
Matt
Nixon
Logistics & Branch Manager - Houston
1. It ain't as bad as you think. It will look better in the morning.
2. Get mad, then get over it.
3. Avoid having your ego so close to your position that when your position falls, your ego goes with it.
4. It can be done!
5. Be careful what you choose. You may get it.
6. Don't let adverse facts stand in the way of a good decision.
7. You can't make someone else's choices. You shouldn't let someone else make yours.
8. Check small things.
9. Share credit.
10. Remain calm. Be kind.
11. Have a vision. Be demanding.
12. Don't take counsel of your fears or naysayers.
13. Perpetual optimism is a force multiplier.
-- General Colin Powell, "Rules for Success"
Ed
Ferrara
Warehouse Manager - Colorado
Hobbies & Interests
Enjoy watching sports, especially my two boys!! Volunteer coach my oldest son's basketball team.

Die Hard Oklahoma Sooners Fan!!

BBQ's, spending time with my kids, until I am no longer cool to them!!

Weekend camping when I can!
Bret
Wilde
Warehouse Manager - Illinois
"Never, never, never, give up." -- Winston Churchill

Hobbies & Interests
Hanging out with family
Hiking
Working out
Discovering new rock music
Eating all the best burgers around Chicago
Kathryn
Turk
Executive Assistant / HR Assistant
"Remember that the happiest people are not those getting more, but those giving more" -- H. Jackson Brown Jr.

Hobbies & Interests
Baking
Party Planning
Real Estate Investing
Grace
Valles
Business Support Manager
"People may hear your words, but they feel your attitude." — John C. Maxwell

Hobbies & Interests
Riding horses
Binge watching Netflix
Going to concerts
Camping
Napping
Hanging out with friends and family
Ana
Frausto
Supply Chain Analyst
Hobbies & Interests
Spending time with husband family, friends, and my dog Biscuit
Exploring new restaurants
Texas A&M University
Supply Chain Management
Traveling and exploring new places
Yamily
Almaguer
Accounting Manager
"Women belong in all places where decisions are being made" — RBG

Hobbies & Interests
Reading
Spending time with family
Listening to murder mystery podcasts
Going out with friends
Celeste
Gomez
Customer Service Manager
"What you do has far greater impact than what you say" — Stephen Covey

Hobbies & Interests
Soccer
Gym
Netflix
Traveling