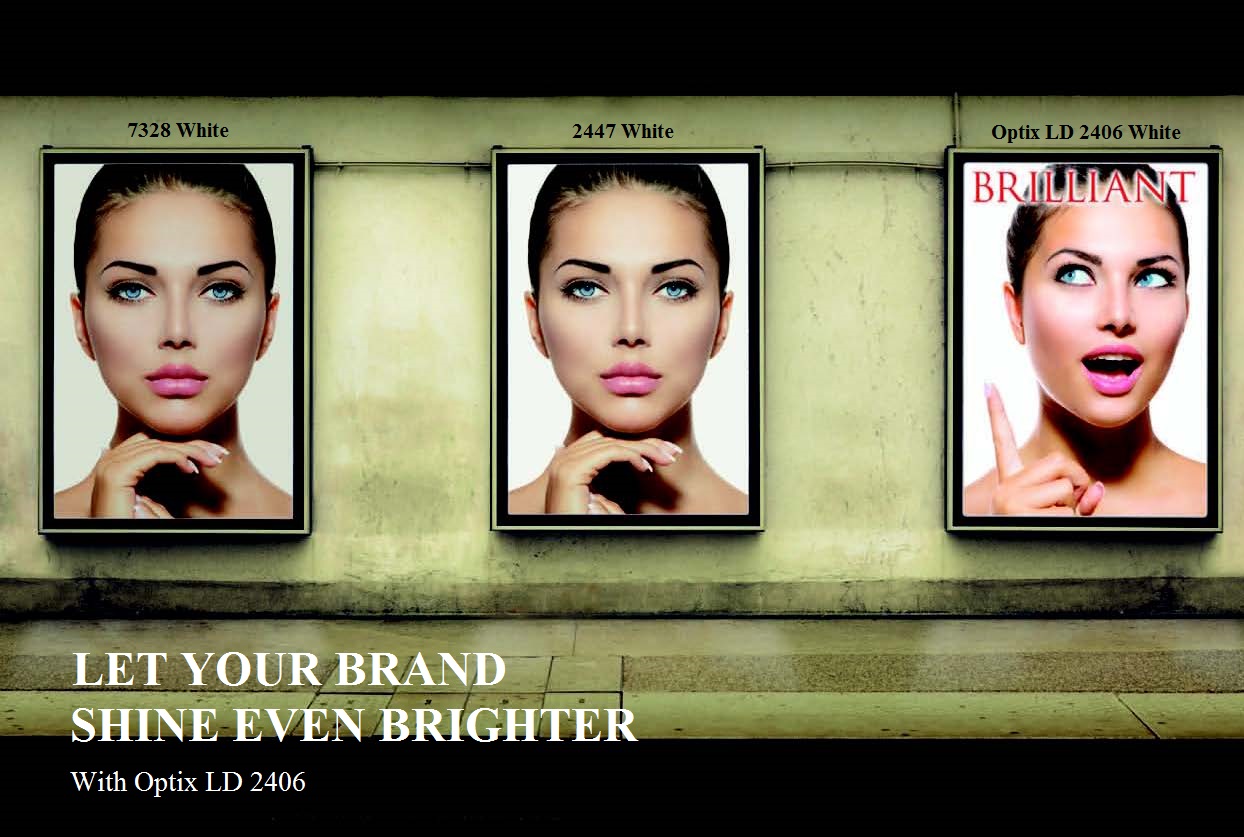 2406 Light Diffusing Acrylic is the ideal choice for decorative vinyl applications requiring high light output and dramatically increased light transmission, compared to standard sign whites, while diffusing the light source to reduce hot spots.
Reduce the light source and save energy or keep the light source the same and let your image SHINE. Now that's a bright idea!

Some of the superior qualities of this plexiglass sheeting include:
Dramatically enhances difficult to illuminate films such as dual color film, perforated film, and darker hues of color.
Eliminates pin points of light and hot spots providing even and consistent illumination
Allows for shallower lens depth to light source for greater design flexibility
Ideal as a lens for any light source including LEDs and Fluorescents
Great for cabinet and channel letter illumination
63% light transmission
Available in standard sizes and thicknesses
Discover Optix LD Acrylic Sheeting
While Traditional sign white may still be the best option for plain white exterior channel letters, Optix LD 2406 acrylic sheeting is the new choice for vinyl decorated signage, perforated day/night signs. and backlit interior signs and graphics.
Those hard to light darker hues of vinyl pop
Get more brilliance from perforated films
Maximize indoor signage and displays
Enhance your digital prints with a more vibrant image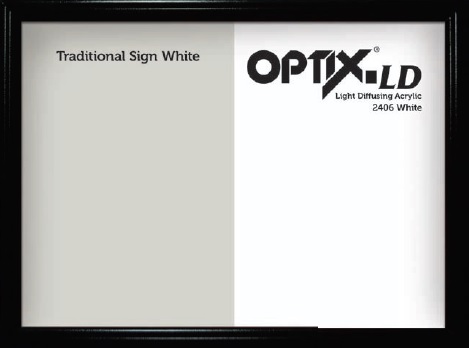 Contact A&C Plastics today for more information on how Optix LD 2406 can brighten your image.