POP displays and signage is a way to get your message across to customers and clients. They're a cost-effective way to advertise, create brand awareness, and display products in high traffic and visible areas. Even more cost effective are displays made from acrylic sheeting. It's an inexpensive and easy way to create a unique message or display products to the masses.
Durable Acrylic Business Sign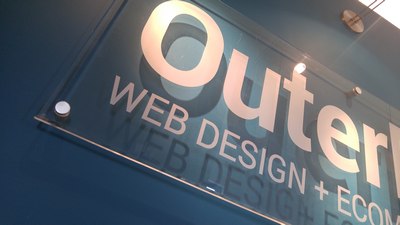 Create brand awareness for your business with a sign made from acrylic sheeting. Business signs made from acrylic sheeting can also serve as a way to display promotions, sales, and even menus boards. Acrylic sheeting signs can be easily installed on walls or hung from the ceiling. They're lighter than glass displays and more durable than cardboard or paper signs that are easily damaged from everyday wear and tear.
Acrylic Sign and Poster Holders
For a more mobile message, sign and poster holder POP displays made from acrylic sheeting are used for temporary promotions. These sign holders are for promotional or informational messages printed on paper and can be easily replaced when needed. Plastic for POP displays can be hung on the wall for large posters or a counter display for smaller size promotional material.
Acrylic Counter POP Displays
Counter POP displays made from acrylic sheeting are great for displaying hundreds of different products. Acrylic sheeting can be created into a variety of different counter displays including:
Model display cases
Acrylic food cases
Acrylic brochure holders
Acrylic risers
Tiered stairway displays
And much more
These kinds of displays are light and portable and are designed to put important products in front of customers and potential clients. 
Acrylic Shelves and Showcase Displays
Free standing acrylic shelf and showcase POP displays work great for sunglasses, jewelry, and high ticket items. Showcase displays made from acrylic sheeting are safer than glass, especially in high traffic areas of stores. Acrylic is 17 times more durable than glass and won't break from constant wear and tear. For expensive items, acrylic showcase displays with doors and locks keep products even more secure.
Acrylic Sheeting for Business Promotions
Whether you want to create brand awareness or simply display important products to customers, acrylic sheeting is the best way to get cost-effective advertising that is professional and organized looking. Acrylic and plastic for POP displays and signs made are more durable and last longer than glass and other material. AC Plastics is a leading manufacturer of acrylic sheeting made for POP displays, signs, and more. We offer a variety of sizes and colors that fit the goals of your business.