Service is in the air.
Acrylic is red. Acrylic is blue. Let us find the sheet for you.
People love different things. Some love puppies. Others love flowers. Our passion is plastic (and customer service). Give us a call today and we'll show you. Whatever color or size of plastic you need, we'll ship it to you with love. Need it on time and on budget? No problem. We adore putting a smile on our customers' faces.
That's because at A&C Plastics, we love to sell service and throw the plastic in for free.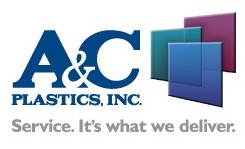 Product Spotlight
King ColorCore®
Available in these colors: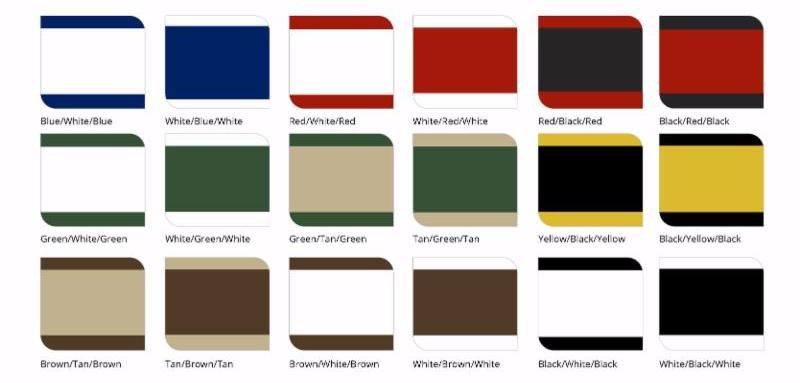 This February, we're putting King ColorCore® and Playboard HDPE in the spotlight, a versatile, environmentally stabilized sheet with multiple layers of contrasting colors. Its thin cap layers and bright colors make it ideal for signage, marine, playground and recreational applications.
• Easy to engrave and machine
• New innovative applications, including engraved tool storage boards, routed tool/part storage and machined parts stands
• Base materials are FDA approved
• Made of high-impact resistant polymer to handle more abuse than conventional sign materials
• A&C stocks these sheets in Chicago, IL, in 1/4", 1/2" and 3/4" thick in many color combinations
Click
here
 to learn more about this product.
DON'T FORGET!
You can pull spec sheets and MSDS sheets for all of our products off of our website.
Take a look
.
Call one of our friendly sales reps today for pricing and availability.
Excess/ Surplus Inventory
Every month, make sure to check out this section in our newsletter for the best deals in the biz. Not only do we want our customers to get the most out of their plastic, we want to help them save the most, too. So, click here to see a list of our excess inventory.
A&C Happenings2017 Attendance Awards
At A&C, we love all of our employees. And we love celebrating those members of our team that arrived to work on time every single day in 2017. Our recipients of the 2017 Attendance Awards are dedicated and determined staff members -- well deserving of their $1000 bonus. Thank you to all of our team members for always going the extra mile! You can see the full winners list below: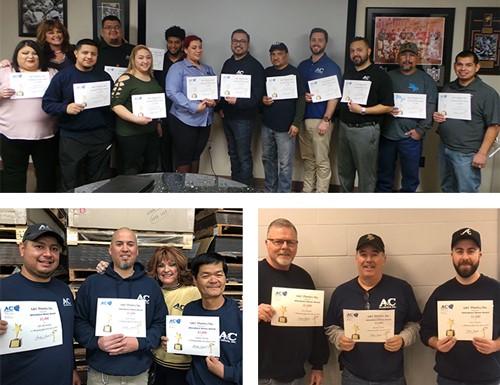 Colorado Warehouse
Abel Hernandez
Ed Ferrara
Johnny Nelson
Illinois Warehouse
Don Snyder
Chris Snyder
Mike Peek
Houston Warehouse
Fernando Garcia
Reggie Brown
Jose Calderon
Tracy Trevino
Enrique Sustaita
Adam Taylor
Grace Valles
Jessica Calderon
Angelita Sanchez
Jay Dominguez
Leo Lara
Jesus Flores
Billy Flores
We're Hiring!Want to join the A&C Plastics team? We're hiring for the following positions:
Houston:
* Inside and Outside Sales
* Warehouse
Illinois:
* Warehouse
We love referrals for hardworking and dedicated employees.
Tell your friends and family to complete our online application
here
.
After filling out an application, send an email to Grace at
grubio@acplastics.com
 to put your application in the priority file.
Follow Us! We're now on LinkedIn.
A&C Plastics is on Facebook, Twitter and LinkedIn! Click on the links below to stay up to date on our products, events and more.